CARBON FIBER SIDE SKIRTS FOR TESLA MODEL Y
The Maier Tesla Model Y aftermarket side skirts to go with the Maier front and rear spoilers. These side skirts are mounted with 2 sided 3M tape and four screws in the factory locations the floor. Drilling the 4 holes in the Maier side skirt is required. The side skirts are make using a marine UV stable clear gelcoat. We also offer the side skirts in black gel coat for those that wish to "vinyl wrap" or pain the parts. 
Common question is: Do they hang low? These side skirts hang as low as the floor. They DO NOT go lower than the floor and not wider than the tire.
With the right materials, the install is relatively easy with: 3M adhesive promoter #06396 and double sided tape #06383. The part is designed to be bolted under the rocker panel in 4 locations with 2 sided tape on the top leading edge. We would also suggest using 3M helicopter tape to protect the front surface from rock chips and road abstractions, 3M polyurethane protective tape 8674.
While we strive for perfect parts yet these parts are hand made and it is not unusual to find pin holes or imperfections in the finish.
For customers outside of the US: please contact us to place your order: sales@maierev.com.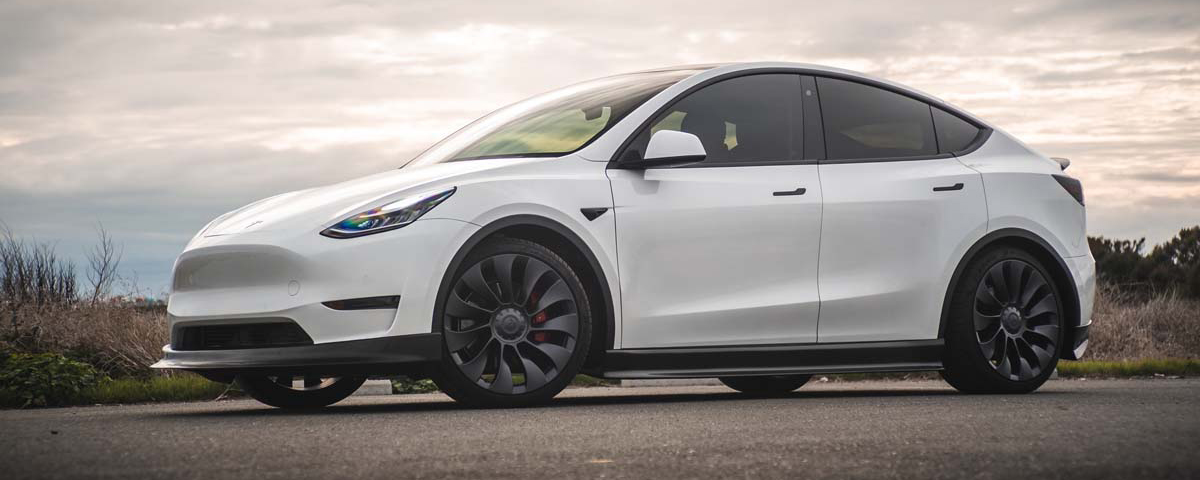 Questions?
Do you have any inquiries? Email us at sales@maierev.com or call:
+1 510 581 7600